What is GiftAway?
GiftAway is a program created by the Returned Peace Corps Volunteers of Wisconsin-Madison (Madison RPCVs) to disburse funds to educational and self-help development projects around the world. The Madison RPCVs raise thousands of dollars each year through the creation and sales of the International Calendar (see https://www.rpcvmadison.org/cpages/international-calendar for information about the calendar), and proceeds from these sales are given as grants once or twice per year through GiftAway and our other donations programs.
GiftAway grants are given to projects that are proposed and sponsored by RPCV-Madison members. Any member may apply for funding to support a development project or projects. A preference is given to smaller projects whose proponents do not have the resources for large fundraising efforts, rather than to projects supported by large national groups. The decision about which specific projects are funded is made by the members who attend the GiftAway meetings and listen to all proposals.
Most GiftAway grants fund overseas projects in countries currently or formerly served by Peace Corps, and on rare occasions in other countries. We also fund projects in Wisconsin, as long as those projects directly involve refugees and/or immigrants.
There is an upper limit to the amount that may be requested for a project (typically $500–$3,000), depending on the funds allocated in each GiftAway cycle. Current funding information is available from the GiftAway Donations Chair.
See past recipients of GiftAway grants.
In addition to GiftAway, the Madison RPCVs also donate funds directly to the National Peace Corps Association, Peace Corps Partnership Programs, Global Diversity Grants, and Open Doors for Refugees.
Download a copy of "What is the GiftAway Program" information
Request a Donation
Donation Procedure for the GiftAway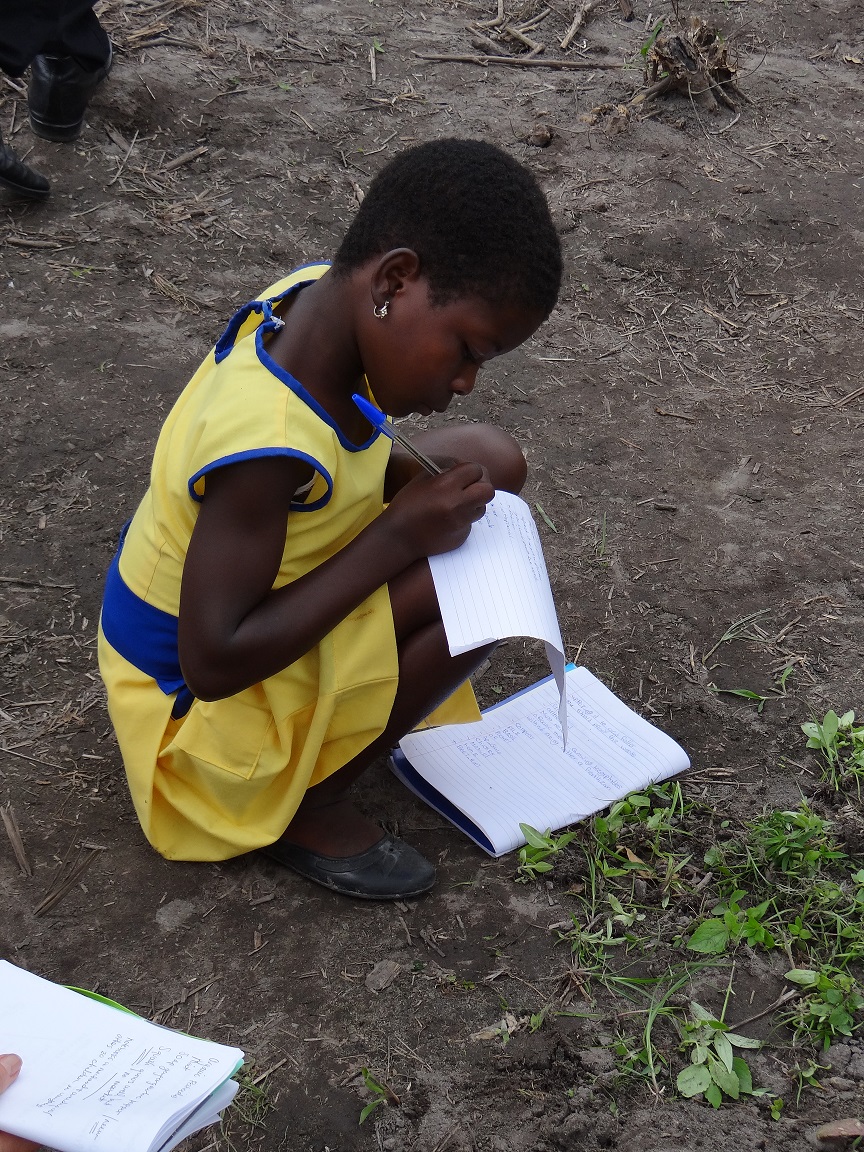 School Gardens and Tree Nursery – 2015 grant to Call To Nature Permaculture in Ghana.
Photo by Mary Crave
 REGISTRATION

-- The next GiftAway meeting will be held April 9, 2022. If you are interested in requesting funds attendance is required. Register
A maximum amount of $2,500 may be requested. A total of $27,000 will be available in the Spring 2022 donations cycle. 
Use the instructions below to apply for a grant.
The Application Instructions below explain the process, including what to consider when writing your grant request. 
Use the final copy of the Cover Form below to draft a formal request based on the Rules and Guidelines outlined in the Instructions. 
The Scoring Sheet below gives you an idea of what we look for when ranking a request and should only be used as a reference.
Special Note: Giftaway donations are only available to projects supported by members of the group.
All questions should be directed to the Giftaway Coordinator.