Irish Potato
In Jamaica, Potatoes are usually referred to as "Irish Potatoes" or simply "Irish".
Boiling "Irish" Potatoes
INSTRUCTIONS:
1. Peel the potatoes.
2. Cut up in to serving sized portions, ensure each piece is roughly the same size so that they cook evenly.
3. Boil until tender (this should take about 10 minutes). You can test that they are ready by stabbing a potato with a fork. If the fork comes out of the potato easily then they are ready.
4. Serve.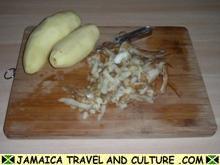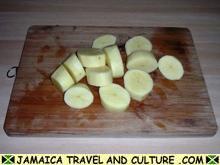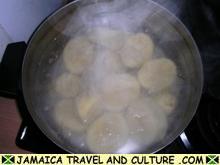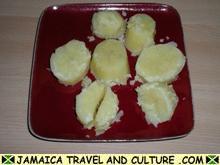 From: http://www.jamaicatravelandculture.com/food_and_drink/irish_potato.htm