Yam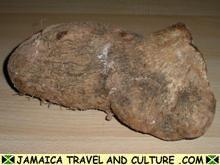 Serves 6
INGREDIENTS:
2 lb. boneless chuck steak, cut in small pieces water
2 level tablespoons salt
1 clove garlic, crushed
1 onion, sliced
INSTRUCTIONS:
1. Place beef in a 3-pint saucepan; cover with water; add salt, garlic and onion.
2. Cover; bring to the boil and simmer for 2 hours, or until the meat can be shredded with a fork.
3. Add more water if necessary during the cooking period.
4. When the meat is tender, shred mixture and transfer to a 7 by 11-inch baking dish; roast in a moderately hot oven (400 degrees F) for 1/2 hour, or until meat is browned.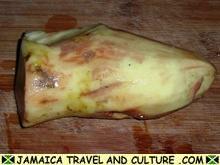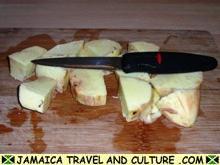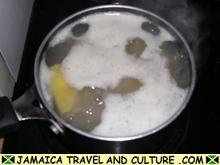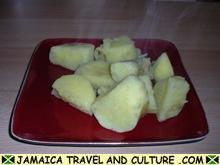 From: http://www.congocookbook.com/rare_recipes/barbara_krauss_part_ii.html